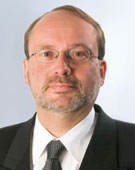 Keynote:
Power Electronics Research in the European ECPE Network – High Power Density System Integration
Thomas Harder, ECPE European Center for Power Electronics
More than 15 years experience in packaging & interconnection technologies for microsystems as well as multichip and power modules e.g. as a researcher in the Fraunhofer Institute for Silicon Technology (ISIT) in Itzehoe. Since 2003 general manager of ECPE European Center for Power Electronics, the industry-driven Research Network for Power Electronics in Europe headquartered in Nuremberg.
---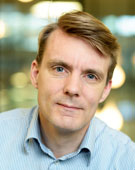 Keynote:
Development and future expectations of LED lighting systems
Wilbert IJzerman, Philips Lighting Research
Prof.dr ir.ir. W.L. (Wilbert) IJzerman mba is head of the sector Technology Innovation in Philips Lighting Research organization and part time professor at the Technical University of Eindhoven (TU/e) in the department of Mathematics and Computer Sciences. After finishing his master in Applied Physics in 1995 and master in Applied Mathematics in 1996 at the University of Twente, Wilbert did his PhD in Applied Mathematics at the same university. In 2000 he started as scientist at Philips Research laboratories in Eindhoven where he worked on electron optics, 3D television and illumination optics. In 2008 Wilbert continued his career at Philips Lighting as a venture manager. In 2009 he became group leader of the optical group in the pre-development organization of Lighting. He finished his executive MBA at Rotterdam School of Management in 2011 and in the same year he became department head in the pre-development organization. In 2014 Wilbert was appointed as part-time professor at the TU/e. In 2016 he started as head of the sector Technology Innovation in the newly established Lighting Research organization.
---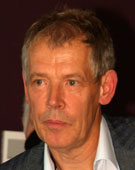 Keynote:
60 Years of Electronics Cooling: 1965-2025
Clemens Lasance, Principal Scientist at Philips Research
Clemens Lasance, retired in 2009, was a Principal Scientist at Philips Research in the Netherlands. He has been on the Philips staff since 1969, after he received his physics degree at Eindhoven University. He published over 80 papers, is the leading author of a book on Compact Thermal Modeling, and editor/author of a book on LED Thermal Management. He was one of the pioneers of using CFD in the field of electronics cooling. From 1998 to 2002 he led an EU-project coined PROFIT concluding the three successful projects DELPHI, SEED and THERMINIC. In 1995 and 2009 he received the Best Paper Award at Semitherm. He received the SEMITHERM Award in 2001 and the Harvey Rosten Exceptional Award In 2006 for recognition of his pioneering contributions. He was an editor of ElectronicsCooling since its launch in 1995, until 2012. Currently, he is still active through his consultancy SomelikeitCool (e.g. Eonics, Philips, Honeywell, Applikon, SSBV, FOX-IT, Technolution, Innolux, Royal-Haskoning, FutureFacilities, Saturn, Huawei, CESAR), as a reviewer, and presenter of courses.
---